June 25th, Wednesday evening
Conference opening Ceremony, inaugural speeches and, finally, welcome cocktail on the uniqueHotel Pullitzer's rooftop, where attendees will enjoy a privileged view of Catalonia Square, right the heart of Barcelone.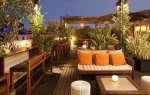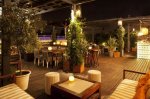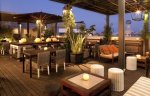 June 27th, Friday evenning
For the last dinner, a very special and trendy restaurant in Barcelone, Pez Vela, by the beach, right at the bottom of the extraordinary Hotel Vela (W Hotels). This place bases on a new snack bar concept, with simple cuisine, but high quality and fresh products. It has a terrace with great views of the beach (Barceloneta) and the city.
…And last but not least, after dinner, everybody will be invited to go to the splendid Eclipse, a really cool night club located on the 26th floor of the Hotel Vela. We couldn't imagine a best place to make the last toast!