Antonio Romero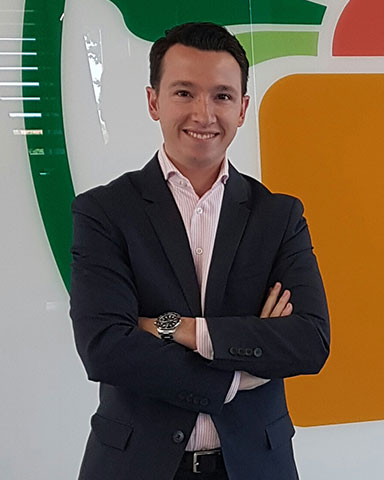 Antonio Romero Raspeño, Business Relations Manager at Mercadona
Title: Innovating to surprise "The Boss"
Thursday, July 12th, 12:30-13:30
Bio:
Antonio Romero is Corporate Relations Manager of Mercadona. With over 10 years of professional experience in the Retail Sector, Antonio joined Mercadona in 2017. He began his career working as an auditor in Deloitte and later moved into the retail sector. In Mercadona, Antonio is in charge of institutional relations within the company and also occupies a role as a representative of Mercadona at the Research & Development + innovation commission at CEOE (Spanish employers' confederation) and at the University and Company relations commission at the Spanish Chamber of Commerce. Antonio Romero holds a degree in Business Administration at the University Carlos III of Madrid, a Master degree in Tax advisory at Centro de Estudios Financieros and a MBA at IE Business School.
Alexander Chernev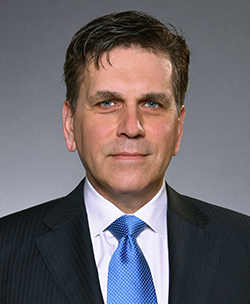 Alexander Chernev, Professor of Marketing at Kellog School of Management at Northwestern University, IL, USA.
Title: Lifestyle branding
Thursday, July 12th, 17:00-18:00
Bio:
Alexander Chernev is a professor of marketing at the Kellogg School of Management, Northwestern University. He holds a PhD in psychology from Sofia University and a PhD in business administration from Duke University.
Dr. Chernev's research applies theories and concepts related to consumer behavior and managerial decision making to develop successful marketing strategies. He is an area editor for the Journal of Marketing and serves on the editorial boards of top research journals, including the Journal of Marketing Research, Journal of Consumer Research, Journal of Consumer Psychology, Journal of the Academy of Marketing Science, and International Journal of Research in Marketing.
Dr. Chernev's research has been published in the leading marketing journals and has been frequently quoted in the business and popular press, including Scientific American, Associated Press, Business Week, Forbes, Newsweek, The Wall Street Journal, Financial Times, The New York Times, The Washington Post, and Harvard Business Review. He has written numerous articles focused on marketing strategy, brand management, consumer behavior, and market planning.
Based on research impact, Dr. Chernev was ranked among the top ten most prolific scholars in the leading marketing journals by the Journal of Marketing and the Journal of Business Research, and among the top five marketing faculty in the area of consumer behavior by a global survey of marketing faculty published by the Journal of Marketing Education.
Dr. Chernev teaches marketing management, marketing strategy, product management, and behavioral decision theory in MBA, PhD, and executive education programs. He has received numerous teaching awards, including the Chairs' Core Course Teaching Award, Kellogg Faculty Impact Award, and the Top Professor Award from the Kellogg Executive MBA Program, which he received nine times. In addition to research and teaching, he is an Academic Trustee of the Marketing Science Institute and serves as an expert in business strategy, brand management, consumer behavior, and intellectual property matters. He has advised Fortune 500 companies on ways to reinvent their business models, develop new products, and gain competitive advantage. He has helped multiple startups to uncover market opportunities, craft their business models, and implement their market strategy.
Vera Sánchez-Carpintero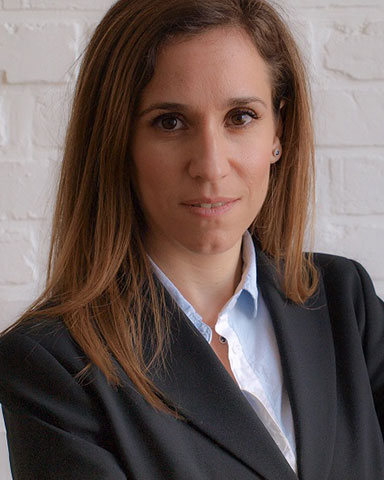 Vera Sánchez-Carpintero, Marketing Manager at IRI
Title: Private Label in Western economies
Friday, July 13th, 13:00-14:00
Bio:
Vera Sanchez-Carpintero is a marketing professional that has lead marketing teams in Spain as well as international markets. She has developed her career mainly in the IT industry, but has also experience in the electricity and FMCG verticals, building and developing strategies in online marketing, communications, direct marketing CRM, direct marketing, innovation and service design. Nowadays, Vera leads the marketing and communications strategy in IRI Spain, the market research, IT and Analytics company.
Fernando Acale Sánchez

Fernando Acale Sánchez, Doctor y Arquitecto
Title: Shop design for improving customer experience at an international cosmetic shop: a case study;
Thursday, July 12th, 18:00-19:00;
Bio:
Fernando Acale Sánchez, PhD in Architecture from the University of Granada (Spain), has extensive experience in rehabilitation projects, and has also led technical design projects of shops in Granada (Spain), some of them for major fashion/cosmetic brands.